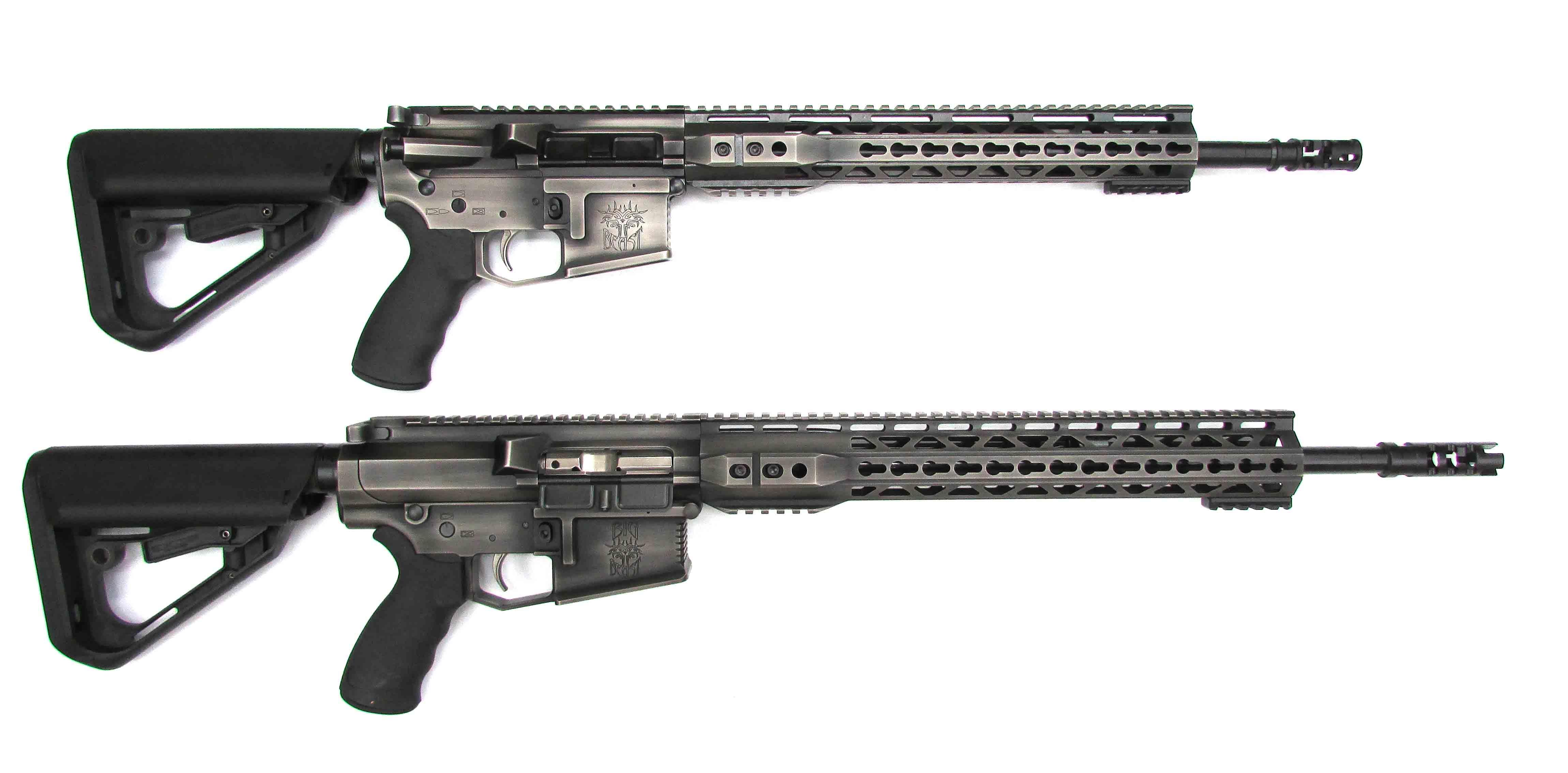 Firearms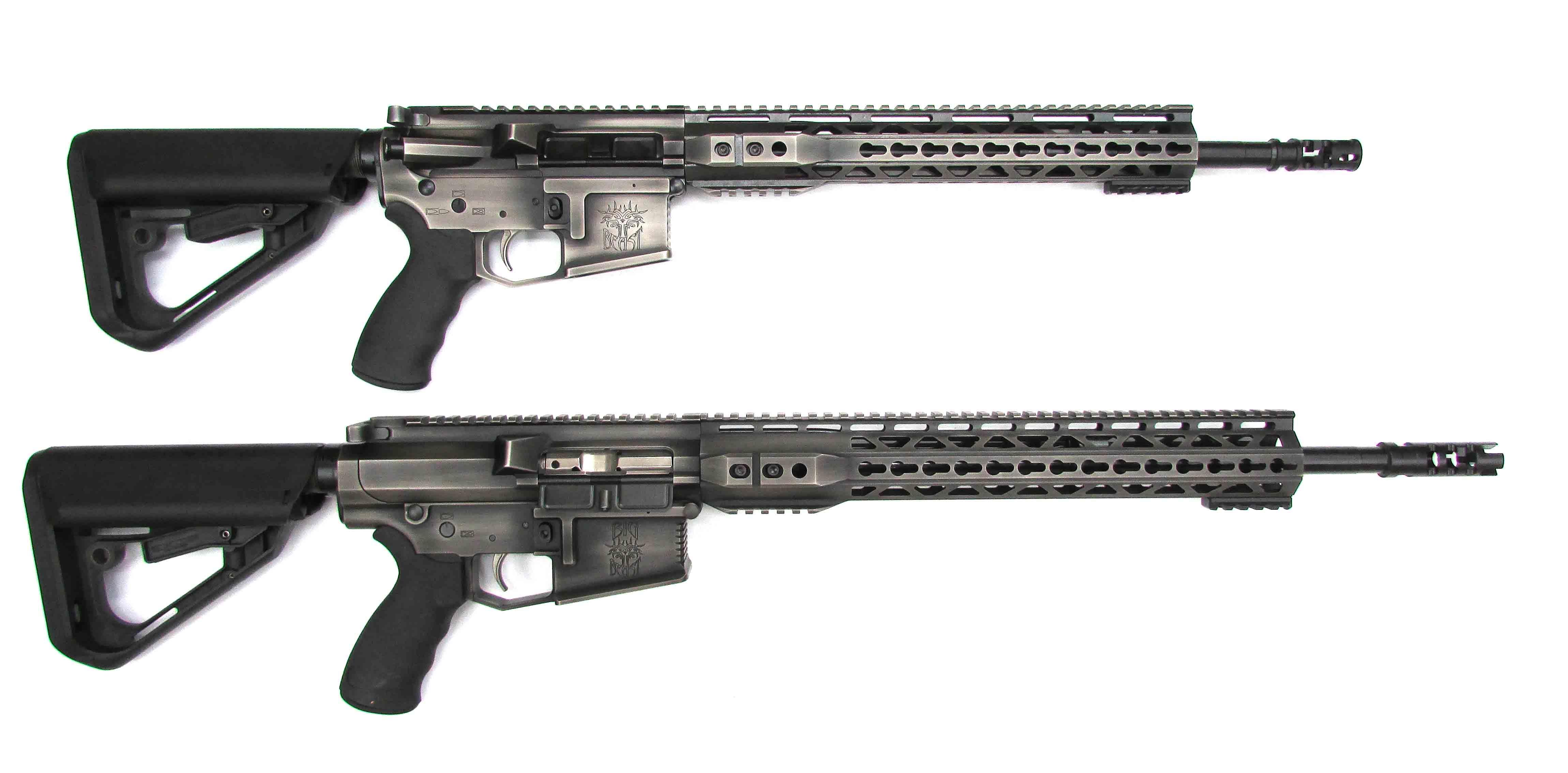 Custom Coated Firearms From WMD Guns
Ordering a rifle or pistol from WMD Guns means getting a firearm with high-performance coatings, premium components, and a level of fit and finish you won't find anywhere else. Our custom coated ARs and other builds include one of our field-proven finishes on every exterior surface for superior resistance to wear, moisture, corrosion and buildup, plus interior coatings for exceptional lubricity and cleaner function. 
Every gun we sell is hand-fit and tested by our in-house gunsmiths to deliver the performance you expect from the industry leader in firearm coating technology. 
Explore Our Line of AR-9s, AR-10s and AR-15s for Sale
From the small parts to the receiver, WMD Guns AR-platform rifles and pistols are built with innovative features for an unmatched shooting experience. These guns come in numerous configurations, from the AMBI BEAST® kitted out with magazines and a tactical bag to the NiB-X® coated AR-15 Forged CHASSIS® prepped for your choice of accessories. Buy your WMD Guns AR ready to hit the range or build into your perfect shooting rig. 
Coated Glocks, AK-47s and Other Platforms
It's hard to beat a nickel boron AR, but many guns out there can benefit from the reliability and other characteristics of this coating – and WMD Guns can make that happen. We sell nickel boron Glock aftermarket slides, AKs and other firearms to give you plenty of options for daily carry, plinking and other shooting applications. 
From bright or battleworn AR-15s to gold titanium nitride-coated handguns, we have an extensive range of firearm choices, plus custom capability. If you don't see a build that fits your preferences, reach out to our team to discuss the options and what you can expect from working with WMD. 
How WMD Coatings Benefit Our Firearms
WMD Guns is a pioneer in developing the industry's hardest, most resilient firearm coatings, and we use only the best on our own line of guns. Our NiB-X® nickel boron coating technology delivers a surface finish 40% harder than chrome and capable of standing up to corrosion, moisture and the wear that comes from long days and extreme situations.
Of course, we know there's more to an incredible firearm than what you see on the outside, so our guns include nickel boron coatings on internal small parts and critical surfaces to keep friction to an absolute minimum. Firearms with WMD coatings on the internals are the closest you'll get to a truly self-cleaning gun. With a NiB-X® coating, you can expect smooth, reliable function and easy cleaning you can rely on every time, for every shot.
Order Your WMD AR Online for Shipment to Your FFL
WMD Guns allows online ordering through our secure website for your convenience, and we'll be happy to work with your authorized FFL dealer of choice to ship your new rifle or pistol. 
We recommend communicating with your FFL before your order to ensure they're willing to receive your firearm. Then, you can buy through our website, give your FFL the order receipt, and have them send us their license and your order number at customerservice@wmdguns.com. This information can also be faxed to (772) 618-1795.
If you have any questions about the ordering process or what makes a firearm from WMD Guns stand above the rest, please reach out to our team. 
Showing 1–50 of 55 results
Showing 1–50 of 55 results